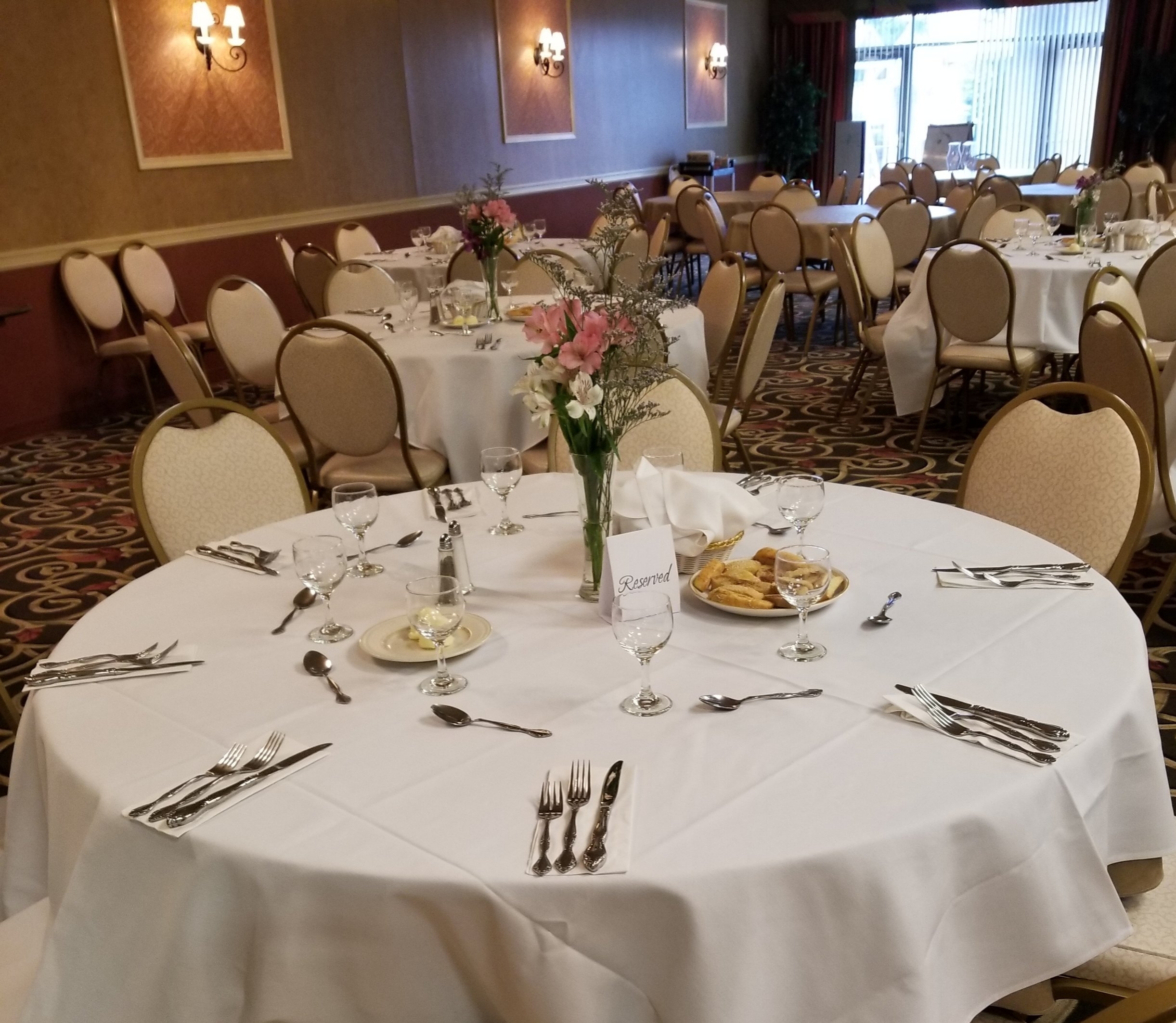 Planning a social gathering, corporate function, banquet, wedding, conference or special event where you need first-class attention to detail with lots of space on a budget? Look no further! Our Baryames Social Hall offers an elegant yet relaxed ambiance combined with a spacious & fully equipped commercial kitchen. Distinctive yet affordably priced, The Baryames Social Hall is the ideal venue for a casual party, intimate gathering or lavish reception accommodating from 50 to 250 guests.
Reminiscent of an elegant country club, our warm and inviting décor boasts detailed wood moldings, luxurious upholstered walls, tiled dance floor, and beautifully intricate wrought iron wall sconces and chandeliers. The Baryames Social Hall offers a private atmosphere near the heart of Downtown Lansing.
Enjoy exquisite cuisine from one of our experienced professional caterers – such as The Soup Spoon – amidst elegant timeless surroundings. A perfect pairing that will ensure your guests the ultimate dining experience. No matter which caterer you choose, you will enjoy tasty meals prepared with only the freshest ingredients and experienced and knowledgeable staff will customize the perfect menu for any occasion.
Our beautiful facilities, convenient location and first class caterers make us the perfect venue for your next event. Enjoy complimentary parking and take advantage of our close proximity to major hotels, Frandor and Eastwood Towne Center shopping, Downtown Lansing, Michigan State University Campus, and the Lansing Lugnuts Stadium.